Regular price
Sale price
$42.00 USD
Unit price
per
Sale
Sold out
1 GALLON PRODUCTS ARE FOR USA CUSTOMERS ONLY
*Free Shipping on all Fertilizers with Purchase of 3 gallons or more within USA.*
Maintaining your grass can be a challenge, especially if your soil is not in the best condition. That's where Organohume comes in. This specialized product is designed to improve the pH, nutrient and moisture holding capacity, and overall health of your turf. Its powerful formula promotes plant growth and root development, leading to improved turf health and a more beautiful lawn. And because it is certified organic, you can feel good about using it in your garden as well. By choosing Organohume as part of your comprehensive lawn care routine, you can enjoy a healthier, more vibrant lawn all season long.
Certified Organic
Recommended Rate: 
When applied on its own:
4oz(120ML)/1000sqft in min. 1 US gallon of water Every 2-4 weeks
When applied with our lawn program:
4oz(120ML)/1000sqft in min. 1 US gallon of water
Apply with Balanceline every 2 weeks, beginning after TNT Starter applications
 Analysis:
*Available in 500L and 1000L Totes. Contact Us for more Information*
View full details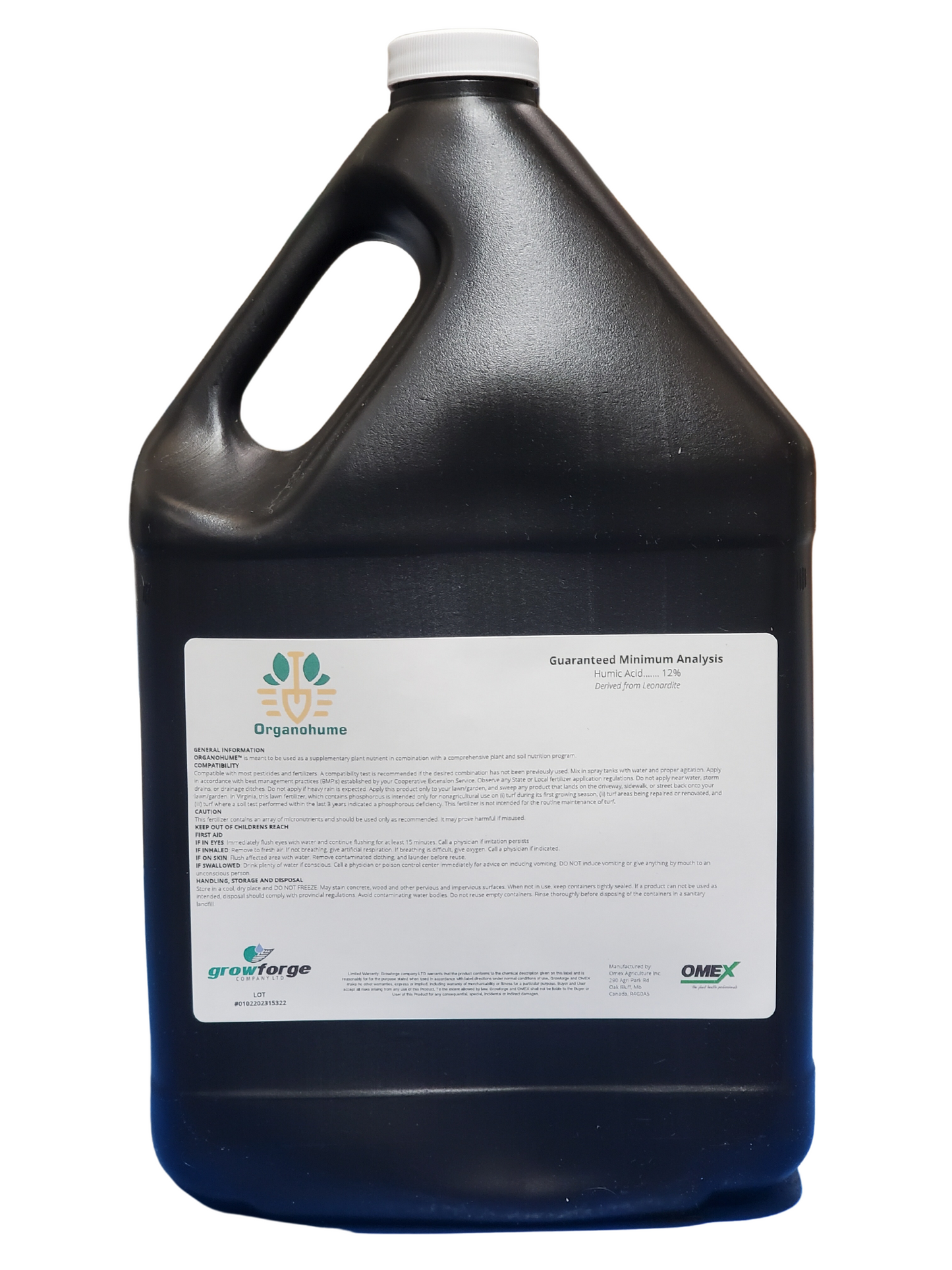 Questions?
Check out our FAQ page by clicking the link below. You can also contact us by clicking here.