Regular price
$389.00 USD
Regular price
Sale price
$389.00 USD
Unit price
per
Sale
Sold out
*Free Shipping on all Fertilizers with Purchase of 3 gallons or more within USA.*
Cytokelp contains Kelp and Yucca extracts that are well documented to be involved in reducing stress under a variety of conditions and stimulating growth. Recommended on field crops, vegetables, fruit trees and turf. It can be applied in-furrow, by drip-irrigation or sprayed as foliar.
CYTOKELP is a plant biostimulant that is derived from kelp extract, a natural source of cytokinins, auxins and gibberellins. CYTOKELP contains Kinetin, which acts as a growth rate stimulant by stimulating cell proliferation and differentiation. CYTOKELP also contains Yucca, which is a natural surfactant and wetting agent, and improves a plant's resistance to stress. Certified Organic
Analysis:
Kinetin - .25%
Calcium - .13%
Mg - .08%
Kelp - 6%
Yucca - 5%
Recommended Rates:
.5-1oz/1000ft2  on turf
162ml/acre in 10-15gal of water on fruits and vegetables
Fine Mist Spray: 4ml/L on fruits, vegetables and flowers
Great for use on: 
Tomatoes 
Peppers
Cucumber 
Lettuce 
Beets 
Onions, Garlic, Shallows and Leeks 
Cabbage, Cauliflower, Broccoli 
Corn
Peas and Beans 
Carrots 
Potatoes 
All Fruit! 
Flowers 
View full details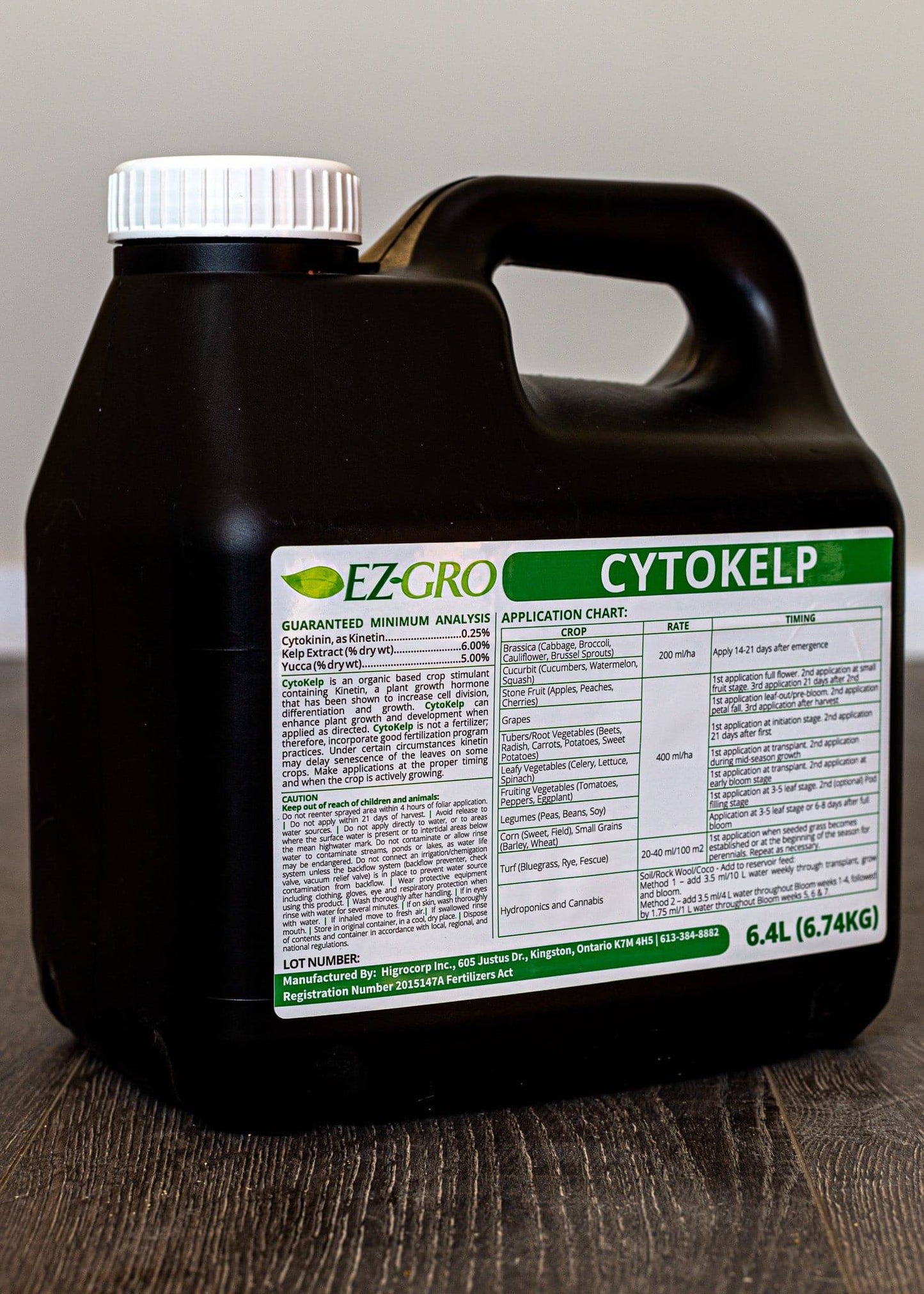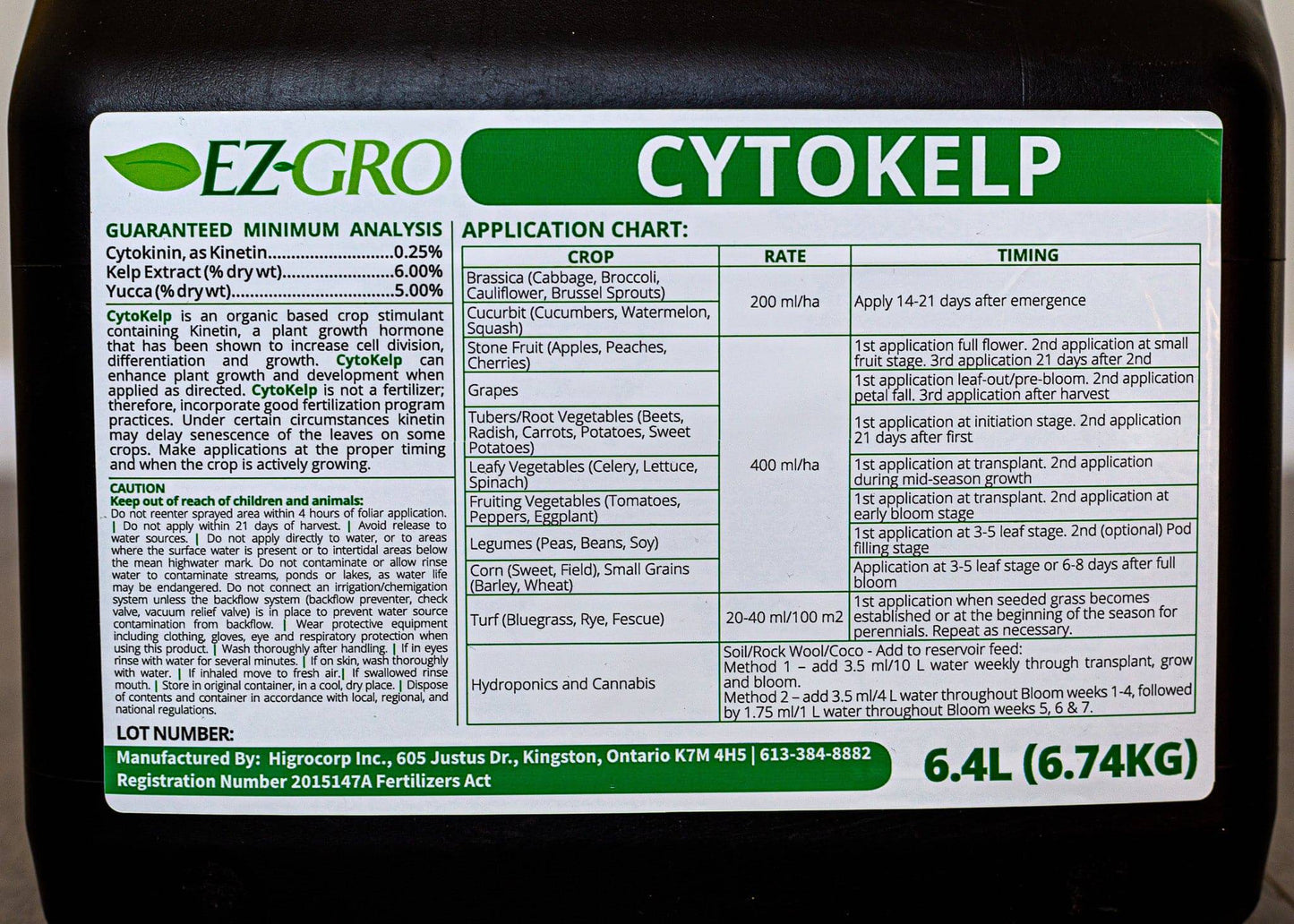 Questions?
Check out our FAQ page by clicking the link below. You can also contact us by clicking here.